Featured Events
"Observing Old Traditions and Offering New Opportunities" is the theme for the Grandville Jenison Chamber's 2019 Program of Events. We are excited to present you with several ways to get involved and build relationships while contributing to our community. Although the ways in which we do business continue to evolve, our mission to Foster Business Development and Promote Business Expansion through Community Connections" remains the same.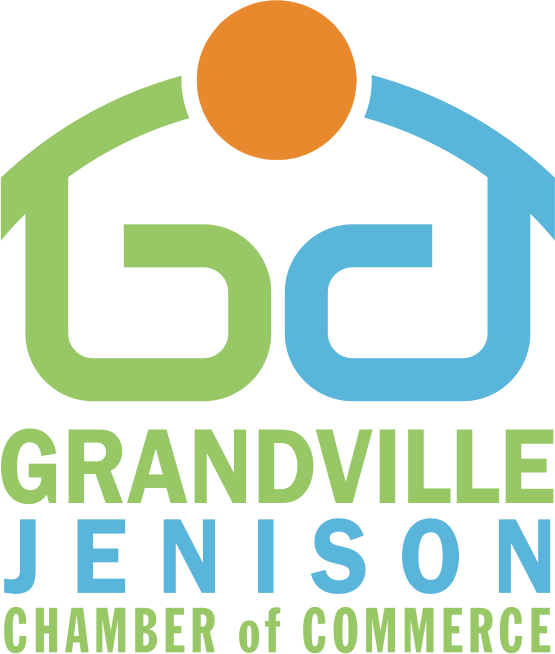 Below is our complete calendar for 2019 in Categories.
Featured Monthly | Community | Additional Networking and Small Groups.
Below is the most recent upcoming events . Visit links for more info and/or to register or call Heather at 616.531.8890 or [email protected]
Building Relationships Through Serving
Join our group of volunteers at one of the local non-profits over lunch. Come alone or organize a team from work. You might even make a few connections while you're there. Four Times a Year
Join us on Tuesday, August 14 as we e "Build Community through Serving" for our August More Info
Stay Informed. Stay Connected.
Enjoy a nice lunch while we bring in educators, business leaders and elected officials for topics that will be chosen based on a member survey. You have a say in programming. Three times a Year
Join us Thursday, August 1 in partnership with the Hudsonville Chamber with Brian Calley, President of SBAM.
More
Just 4 Fun (New!)
You can only have so much screen time! Get out of the office a bit early, turn your ringer off and enjoy some old fashioned networking before you head home! (Four After 4 pm Events) More
Annual Signature Events
Chamber's 10th Annual Meeting, – Friday, January 25 11:30 am – 1:30 pm More
Community Awards Reception – An evening honoring outstanding individuals who give their time and talents to the community. More
Annual Golf Outing – In partnership with the Hudsonville Area & Wyoming Kentwood Chambers of Commerce Supporting Local Scholarships. More
Winter Expo at Rivertown Crossings Mall
Winter Expo at Rivertown Crossings Mall
This annual event offers the opportunity to provide an Expo Booth (Pop-up Kiosk) to market and sell products and/or services to mall attendees. Saturday, February 23 10 am – 3 pm. More
Fall Expo at Grandville Middle School
For our eighth annual expo, we are making a location and date change. We are moving up one week, so we can capitalize on "Trick or Treating" at the event and moving to the newly renovated Grandville Middle School on Wilson Avenue. Saturday, October 26 10 am – 2 pm.
Music in the Pavilion @Wedgwood Park
New this year! Music in the Pavilion Series @ Wedgwood Park in Grandville and features food, kids activities and live music. Sponsors have the opportunity to be present at the event providing free activities for kids. 4 Weeks in June and July. More info!
Music in the Park Series
Is held at Rosewood Park in Jenison and features food, kids activities and live music. Sponsors have the opportunity to be present at the event providing free activities for families.
Last two Tuesdays in July and first two Tuesdays in August 6 pm – 8 pm. More Info!
Additional Networking Opportunities
Small Groups/Membership Groups
Small Groups/Membership Groups
Leads Referral Groups – The Chamber has 3 different leads/referral groups that meet on a regular basis to exchange leads and referrals, while building relationships along the way. More
Small Groups are being formed around a shared interest common goal and will be run solely by members of the group. There will be no cost to join these groups and the meeting times and frequency will be determined by members in each group. More
Multi Chamber Events
Multi Chamber Events
We partner with 9 local chambers for a variety of events designed to expand your network.
Monday, March 4 Business Blind Date Luncheon , Hosted by Walker & Coopersville Chambers
Friday, May 10 Connected Chamber Women, Hosted by Grandville Jenison Chamber
Wednesday, June 5 Speed Networking, Hosted by Byron Center
July After Hours at Gun Lake Casino Hosted by Wayland Chamber (date to be confirmed)
Wednesday, September 25 Business Blind Date, Hosted by Caledonia Chamber
Friday, November 8 Connected Chamber Women, Hosted by Wyoming Kentwood Chamber
Team Building/Lunch & Networking
For our Power Networkers! Throughout the year we will have a handful of events that encourage informal networking. Send members of your team on a "fun field trip" to build relationships and make new contacts. Tarry Hall Skating Rink will host in April for lunch and skating. Don't want to skate? No problem…come for the lunch and networking!
Toastmasters
Toastmasters International Clubs worldwide for the purpose of promoting communication, public speaking, and leadership skills. [email protected]
Coffee with Students
The one-time /one hour commitment offers an opportunity to interact with students and business leaders in both Grandville and Jenison. Only requirement is to give a two minute commercial and then be paired up with 2 students at a time in a fast and fun format of Speed Networking. Sign up for one of the months above at either or both of the schools. [email protected]
Search The Member Database
Find a Grandville Jenison Chamber Of Commerce Member