Meet the Candidate Ryan Kidd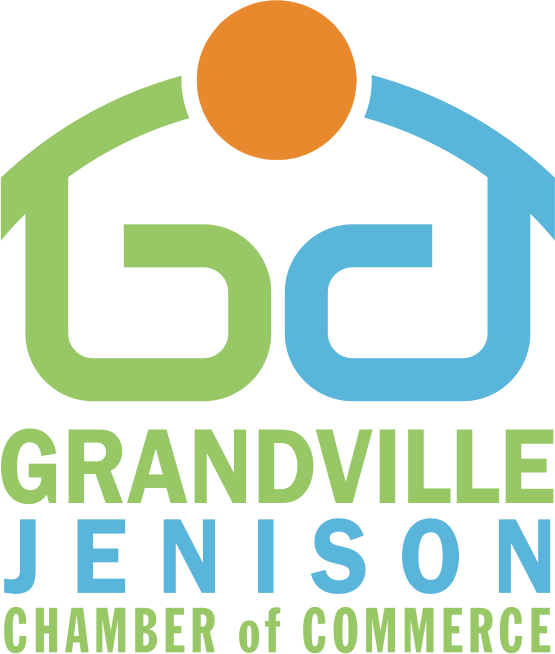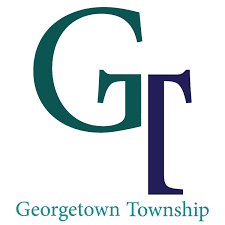 On Tuesday, November 3 Georgetown Township residents will be asked to vote for Township Board positions.  Voters will vote on Four Trustee Positions.
1) State your name, position running for and why you are running.
2) What expertise and strengths are you bringing to the board?
3) What specifically have you been involved in that has helped make the Township a better place?
4) Is there something you would like to preserve about the community?  Anything you would change?
5) Why should residents vote for you?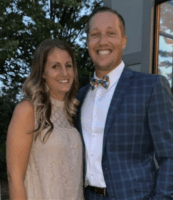 Ryan Kidd, Running for Georgetown Township Clerk.
As a resident raising my kids and running a small business in this community, I've been frustrated with the feeling that my voice and many others have not been taken into account while making decisions. After I felt our money wasn't being spent wisely, I wanted to make a difference. I felt called to actively take a position to make our voices heard rather than sitting back and waiting for change. Our township officials should be working to serve the community for what is in the best interest of our hardworking families along with full transparency rather than board members making their own decisions.
I want Georgetown Township to be a place of fiscal responsibility where people continue wanting to raise their families or open businesses, and where the board serves its residents with kindness and understanding.
I have been a lifelong resident of Ottawa County. I'm a graduate of Allendale High School and have a Bachelor's of Science in Biomedical Sciences from Grand Valley State University. I also have my Masters of Business Administration with emphasis in Healthcare Management. I have been married nearly thirteen years to Leslie (a Jenison graduate), and am a father of three children that attend Bauerwood Elementary in Jenison. I have twelve years of experience in the private sector of healthcare sales and am currently the Director of Business Development for the state of Michigan for a West Michigan company. I have also been a small business owner in Georgetown township since 2012. I have been an Executive Board Member for Georgetown Little League for the past two years and have been a coach of both softball and baseball for the last five years. I'm a member of RLM (Right to Life Michigan) as well as a Committee Member for the Health Care Association of Michigan. I'm a former Executive Committee Member of the Ottawa County GOP.
Anyone that knows me will tell you that I am a man of high character, morals, and integrity. I'm determined, outgoing, and bring an open mind with the ability to listen to other's opinions. I will bring years of experience in owning my own business and knowledge of running books as well as being well versed in conflict resolution with customer service. I bring passion and a desire to truly make positive change in our community. I also bring years of experience on boards as well as years of working with the Senior population and the youth. I bring the desire to serve others and plan on being in our community for many years to come.
I have volunteered regularly at Bauerwood Elementary in Jenison Public Schools as Watch Dog Dad among other school volunteer opportunities. I have been a coach in Georgetown Little League since my children began to play and an active member of Georgetown LL's board serving the youth of GT. I'm also a volunteer coach for my daughter's local travel softball team. As a family, we actively participate in local charity events such as Team Tommy Strong/Chad Tough Foundation and others. I've also devoted my career to serve and work in our Senior communities and Long Term Care.
Preserve: I want to preserve our community's values and desires. As a father of three, I want our schools, churches, and community as a whole continue to thrive for the future. We are a very family friendly community and we need to continue to be welcoming to all other cultures and walks of life.
Change: I want us to do a better job attracting businesses into Georgetown Township that bring entertainment and more options for dining out. Let's keep more money and jobs in our community. We also need to stay out of the business of running businesses within the township. Both spending and real estate losses need to be back under control as we haven't felt the effects of Covid-19's revenue sharing hits yet and we need to plan for the future. Lastly, we need to be transparent and receive more input from the community prior to decisions.
I feel the residents should vote for me because I bring a fresh new perspective. I want the government to work FOR the people and promise to keep a constant pulse on the issues and desires of the community. I'm passionate about continuing to build on the strengths of our community with the goal of leaving Georgetown Township better for my children and future generations. I would be honored to serve and humbled by your VOTE and support in the August 4th Republican Primary for Georgetown Township Clerk.
[email protected] www.KiddForClerk.com Find me on FB @Kidd4GTclerk2020.
The publication of these candidate questionnaires by the Grandville Jenison Chamber of Commerce is not a commitment to either endorse or support a particular candidate, but is a reflection of our desire to acquaint our membership / residents with those individuals seeking leadership positions in the community.
Search The Member Database
Find a Grandville Jenison Chamber Of Commerce Member