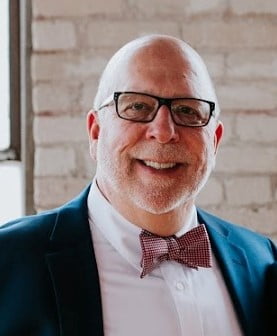 Tim Steenstra – Candidate for Grandville City Council
Professional:
Retired School Administrator
Head of School @ Grandville Calvin Christian Schools 2014 – 2019
Adjunct Professor of Education @ Calvin College 2008 – 2017
Principal @ Grandville Christian School 1986 – 2014
Teacher @ Grandville Christian Elementary School 1978 – 1986
Personal:
Married for 41 years to Pam (Paxton) Steenstra
Children: Emily and Drew Clay, Allie and Chaz Amidon, Andy and Bethany Steenstra
Grandchildren: Cooper Amidon, Isla Amidon, Eliot Clay, Rowan Clay
Contributions to the Grandville Community:
AMBUCS (Past President, Past Governor, Life Member)
Grandville AYSO (Founding Board Member)
Grandville Parks and Recreation Committee (School Representative)
Ivanrest Church Council (Executive and Pastoral Teams)
Alternatives in Motion (Charter Board Member)
Partners in Learning Across Cultures (Current Board Member)
Most Important Attribute:
The most important attribute I will bring to the Grandville City Council is my strength in building and maintaining relationships. This is important because the deep care I've developed for the people in Grandville over 40 years drives me to be a more effective and unifying leader. I will value the skills, experiences, and contributions of others, as well as embrace differences, listen to ideas and concerns, and create collaborative solutions.
Preserve/Improve:
I believe that Grandville has always been a strong partner to the business community and I would preserve the business-friendly environment, especially to attract more small businesses to our City.
I believe that we can make our City better by taking additional steps to become more family-centered. Specifically, we can strengthen the City's support for the local schools, invest creatively into our parks and trails, and develop more community within our
neighborhoods. You can read more about how I believe we can do these things by going to www.TimForGrandville.com
Experience working in groups or diverse interests?
My career and community involvement have always centered around working in groups with diverse interests. Regardless of the board, committee, or team I was leading or a member of, there were constantly different ideas and concerns. I view these diverse interests as a strength which produces better results at the end of intentional discussions. The key is to remember that typically members of a group have good intentions and, by keeping relationships at the center, diverse groups can find the common ground to solve complex challenges.
How will I be a positive representative of the City and citizens?
As someone who has worked and raised a family in Grandville for 40+ years, I believe I have learned the core values that our community seeks to uphold. As a leader I will reflect these values by being humble, honest, kind, quick to listen/slow to speak, and selfless. I will give my full time and attention to representing the people of Grandville and tirelessly working toward improving our City to make it more family-centered and business-friendly.