Featured Events
"Observing Old Traditions and Offering New Opportunities" is the theme for the Grandville Jenison Chamber's 2019 Program of Events. We are excited to present you with several ways to get involved and build relationships while contributing to our community. Although the ways in which we do business continue to evolve, our mission to Foster Business Development and Promote Business Expansion through Community Connections" remains the same.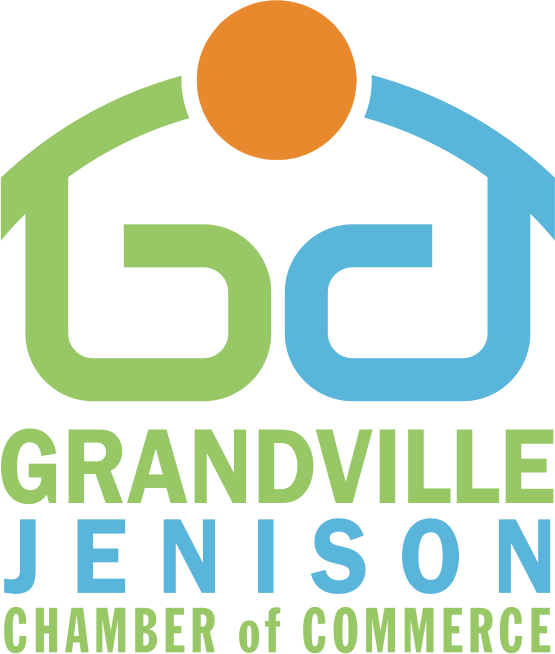 Featured Monthly | Community | Additional Networking and Small Groups.  
Visit links for more info and/or to register or call Heather at 616.531.8890 or [email protected] 
Building Relationships Through Serving
Join our group of volunteers at one of the local non-profits over lunch. Come alone or organize a team from work. You might even make a few connections while you're there. 
Annual Signature Events
Chamber's Annual Meeting,
Annual Golf Outing – In partnership with the Hudsonville Area & Wyoming Kentwood Chambers of Commerce Supporting Local Scholarships. More
Photos From Our Last Golf Outing
Expo at Rivertown Crossings Mall
Expo at Rivertown Crossings Mall
This annual event offers the opportunity to provide an Expo Booth (Pop-up Kiosk) to market and sell products and/or services to mall attendees. Held on a Saturday in March or April from 10 am – 3 pm. Visit our calendar for current year date.
Music in the Pavilion @ the Commons
Summer Music Food & Fun @ the Commons in Downtown Grandville (Library Parking Lot) and features food, kid's activities and live music. Sponsors have the opportunity to be present at the event providing free activities for kids. Fridays in June from 6P- 9P.
Community Night @ Rosewood Park
Is held at Rosewood Park in Jenison and features food, kids activities and live music. Sponsors have the opportunity to be present at the event providing free activities for families.
Community Night at Rosewood Park – Tuesday August 8 ~ New Format in 2023! ~
Entertainment including Mainstreet Dueling Pianos, Activities, Food Trucks and Local Food Vendors.
Time: 5:00P – 9:00P
Additional Networking Opportunities
Small Groups/Membership Groups
Small Groups/Membership Groups
Leads Referral Groups – The Chamber has 2 different leads/referral groups that meet on a regular basis to exchange leads and referrals, while building relationships along the way. 
Multi Chamber Events
Multi Chamber Events
We partner with 9 local chambers for a variety of events designed to expand your network. 
EVENTS INCLUDE:
Connected Chamber Women
Business Blind Date
Speed Networking
Team Building/Lunch & Networking
For our Power Networkers! Throughout the year we will have a handful of events that encourage informal networking. Send members of your team on a "fun field trip" to build relationships and make new contacts. Tarry Hall Skating Rink will host in April for lunch and skating. Don't want to skate? No problem…come for the lunch and networking!
Toastmasters 
Toastmasters International Clubs worldwide for the purpose of promoting communication, public speaking, and leadership skills. [email protected]
Coffee with Students
The one-time /one hour commitment offers an opportunity to interact with students and business leaders in both Grandville and Jenison. Only requirement is to give a two minute commercial and then be paired up with 2 students at a time in a fast and fun format of Speed Networking. Sign up for one of the months above at either or both of the schools. [email protected]
Search The Member Database
Find a Grandville Jenison Chamber Of Commerce Member