Membership Benefits
Membership in the Grandville Jenison Chamber of Commerce not only helps you leverage the chamber's marketing, savings, advocacy, and networking opportunities, it also comes with many other benefits,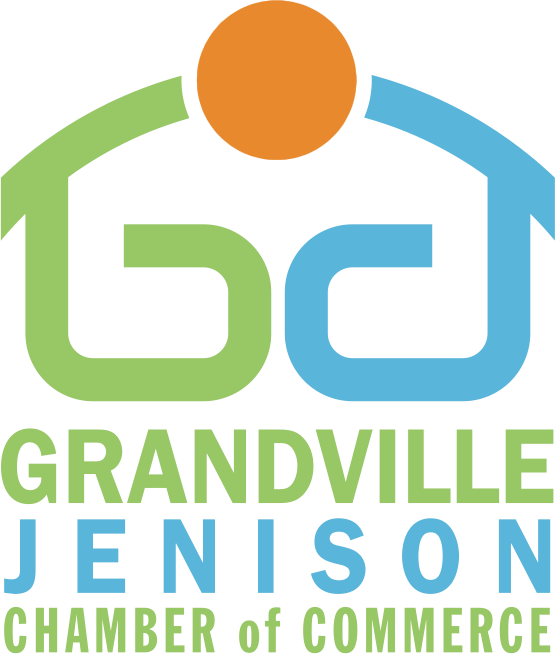 Meeting Space Availability
The Chamber Office is available for members only for a nominal rental fee. The room has a capacity of up to 40 , and is equipped with a TV and whiteboard for presentations.
Save on Marketing Mail
Through our partnership with the United States Post Office, you may use the Chamber's Bulk Mail permit for marketing mail.
Multi Chamber Events
(9 Local Chambers)
The Grandville Jenison Chamber Joins Forces with Local Chambers to Provide Additional Networking Opportunities.
More information about these events here.
20% Discount Davenport Tuition
All employees (including part-time) of a member organization, plus their dependents, receive a 20% discount on Davenport University tuition – and the application fee is waived. The 20% discount also applies to Davenport University's Institute for Professional Excellence (IPEx) for individual courses (Chamber members only for IPEx courses). For more information, [email protected] or 616.531.8890.
Free Certificate of Origins
A Certificate of Origin (CO) is an important international trade document attesting that goods in a particular export shipment are wholly obtained, produced, manufactured or processed in a particular country. More info!
Dual Membership in Small Business Association of Michigan (Valued at $229)
As a member of the Chamber you are also a Premium Member in the Small Business Association of Michigan This partnership gives you the best of both worlds by providing the membership benefits of the GJCC alongside everything SBAM has to offer. More info!
Access to Chamber Leads/Referral Groups

As a business professional , we know how difficult it is to make time for Personal and Professional Development as well as Making Connections with fellow business professionals in the area.
Whether you work for a large corporation as a Sales Representative, or you are a Small Business Owner running your own landscaping company a Chamber Leads Group is a great opportunity to Get Connected.
The purpose of the Chamber Leads Group is to offer business networking opportunities to non-competing business owners and managers representing member firms of the Chamber. The groups meet at the Chamber Office, 2939 Wilson, Suite 106 in Grandville
Grandville Jenison Chamber Bulk Mail Guidelines
What is the cost savings? To purchase your own permit there is a one- time non-refundable application fee of $220 at the USPS. The yearly rate to maintain your permit is $220.
With the bulk mail permit you pay between .291—.310 instead of .49.
What are the requirements for Bulk Mailing?
Members in good standing are entitled to use the Chamber's bulk mail permit, with written permission provided to US Post Office.
The permit number may be printed on your material, or you may borrow the rubber stamp.
Payment for mailing will be paid to US Postmaster at time of mailing. Cash/Check or Debit Card.
Must have at least 200 pieces and must be identical and cannot be used for invoices or statements.
ADC – 291 AADC (490-497 with the exception of 492)
Mixed AADC .31 All remaining Zip codes (out of state and 492)
Your return address must have the following:
NCOA Certified – This service is offered by mailing services.
Ancillary Endorsement – Example: Return Service Request ( pay for first class stamp to have returned to your office.
Alternative Method – Address or Current Resident
Final Step – Call the Chamber Office 24 hours in advance to schedule the final step of bringing to post office. We will fill out the proper paperwork. Credit cards are not accepted for bulk mailing. Checks made payable to US Postmas
Certificate of Origins – Free for Grandville Jenison Chamber Members
As a member of the Grandville Jenison Chamber, Certificate of Origins are free for Members in good standing and $25 per sheet for non-members. Please call 616.531.8890 or [email protected] for more details and office hours availability.
What is a Certificate of Origin?
A Certificate of Origin (CO) is an important international trade document attesting that goods in a particular export shipment are wholly obtained, produced, manufactured or processed in a particular country. In order to be valid, the certificate of origin must be signed by the exporter, and countersigned by a chamber of commerce.
Why do I need one?
The commodity being exported and its destination determine if the CO is required. The purpose of the CO is to authenticate the country of origin of the merchandise being shipped (where it was made). It all depends on the rules and regulations of the country where the shipment is going.
Search The Member Database
Find a Grandville Jenison Chamber Of Commerce Member