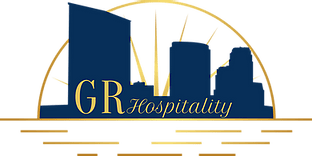 GR Hospitality / Best Western Plus
Contact Name: Suresh Patel
Company Website:
www.grhospitality.us
Phone: 989-144-4455
Address: 
3825 28th st, SW
Grandville, MI 49418
Who Are You:
I am Suresh Patel, Director of Operations for GR Hospitality and the owner of the Best Western Plus Grandville hotel. I have lived in the SW Grand Rapids area for the last 15 plus years.
I love the community were I live, and served two year of term as president of SKPCC, a non-profit organization. Currently I am one of the appointed Board Directors of the Grandville-Jenison Chamber of Commerce. In addition to this, I am also a finance committee member of Experience GR as well.
What Does Your Company Do?
Increase the revenue to have maximum return on investment for ownership
Why Did You Join The Chamber?
I have in my 15 years in the community, seen the growth of Jenison and Grandville. However, during this time, many area businesses have closed. Most were businesses owned and operated by local community people. I would like to get engaged with our businesses and local communities to promote their businesses, their social events, and give help to local community during any difficult times.
How can the community help you?
I would say let our community make a goal LOCAL FIRST when time to purchase anything, and work or attend the local events to promote our health and wealth!