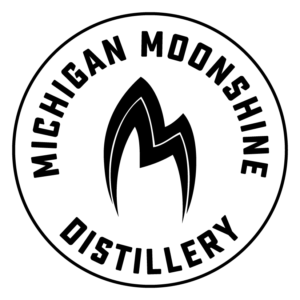 Michigan Moonshine Distillery
Contact Name: Jason Smith
Company Website:
www.michiganmoonshine.us
Phone: (616) 318-0223
Address: 
4005 Chicago Dr SW
Grandville MI 49418
Who Are You:
Grandville's only Distillery. Celebrating MOONSHINE and other spirits made with 100% exclusive Michigan Grains. Expansive cocktail menu featuring Award winning Sprits and Award winning BBQ restaurant. Two friends started talking about a dream. Because of their love for spirits, somebody threw out the idea to open an artisan distillery. That's when Michigan Moonshine was conceived. Both owners are born and raised in Michigan, so they wanted to highlight all that Michigan agriculture has to offer, and support local businesses. Years of hard work, education, research, and perseverance has brought them to this point. The dream is becoming a reality. Michigan Moonshine uses Michigan based ingredients to create unique, small batch distilled products, grain to glass. The owners hope that through these spirits you will taste not only delicious cocktails, but also experience their passion and love for this industry and our state.
What Does Your Company Do?
Michigan Moonshine creates unique spirits from Michigan Grain. Currently with 7 products in normal production and many one-off specialty offerings including barrel aged whiskeys in limited quantities.
Why Did You Join The Chamber?
We 100% believe the community is what will make or break small businesses. We want to be involved in any community activities we can possibly support including other business we share the community with. The chamber have members that also want to have thriving grandville community. It is a great organization that has shown support for our new business and we want to pass that good energy on to others
How can the community help you?
As a new business part of out goal is just to make the community aware we exist . The second part is to help educate the public of how much fun they could have by coming into Michigan Moonshine. The pandemic was really had on our industry and we feel very blessed that we are still operating the community can come in and support our local business.