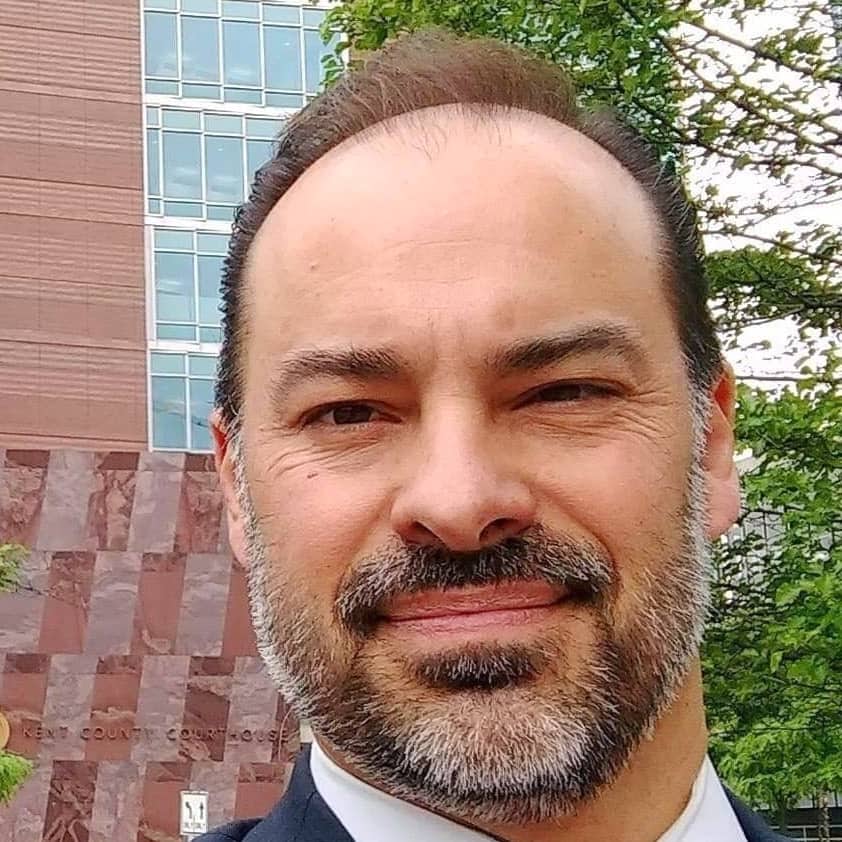 Contact Name: Paul A Ledford
Company Website:
www.ledford-law.com
Phone: (616) 257-3300
Address: 
3181 Prairie St. SW
Suite 106
Grandville MI 49418
Who Are You:
I earned my J.D. Degree from the University of Minnesota Law School (J.D. 1995), and my undergraduate degree from Northern Michigan University (B.A. magna cum laude, 1992).
I'm the founder of Ledford & Associates, establishing the firm in April 2002, and I am a member of the Michigan Bar Association. I have been admitted to practice in all of the courts in the State of Michigan, as well as the U.S. Federal District Court – Western District of Michigan.
I also also volunteer as a board member on the Board for Vanguard Charter Academy. ​
Early in my career, I was selected as a "Rising Star" by Law and Politics two years running. More recently, I was awarded for my experience as a civil litigator in 2020 and 2021.
I practice in both the State and Federal courts, and represents clients before the Court of Appeals and the Michigan Supreme Court.
Areas of Practice: business transactional law, M&A, and civil litigation and appeals, real estate, estate planning, administration and probate, trademark and copyright, CPL/CCW and criminal defense law.​
What Does Your Company Do?
Ledford & Associates is a general practice law firm which focuses primarily in the areas of estate planning, real estate, business law, and probate, including the litigation and transactional aspects of law in each category (e.g., contracts, agreements, negotiations and the like).
We regularly represent individuals and business owners in each of these areas and seek to treat each client as if he or she were our most important client, giving that client a level of service exceeding the norm.
Ledford & Associates also takes on private hire criminal defense cases of any type and represents each criminal defense client with the same dedication and tenacity expected and received by those we work for in the business world.
Why Did You Join The Chamber?
The Grandville / Jenison Chamber of Commerce has provided me with valuable insight, friendships and contacts to business leaders and organizations in the area he serves most.
How can the community help you?
Word of mouth networking is one of the most valuable tools to growing a local small business. It is through personal referrals that service organizations like Ledford & Associates flourish the best.